Feel the magic in the air and let our hair stylists take care of you. Seat comfortable and chat about your new image.
Only the best, skilled treatment for your skin. Your skin deserves gently applied top shelf products.
We care about the customers and we use the best quality products from recognizable companies like Goldwell, BIOELEMENTS and Olaplex.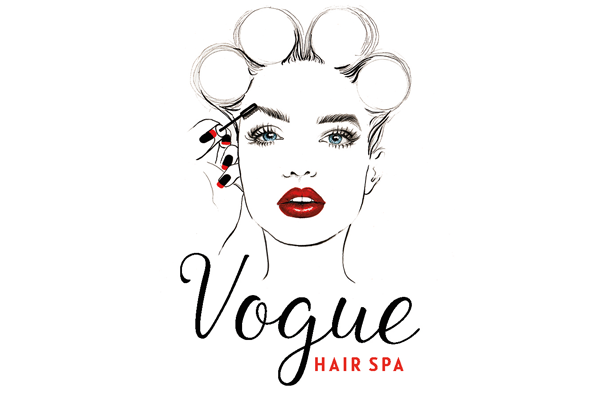 Our Hair and Skin Care services has been improved vastly
Using top shelf products we do our best to leave a good memory after visiting us. We know that our service will lead you to spread the amazing feelings experienced in Vogue among your friends. We started exactly a year ago and we won it. It ain't the end, stay tuned and check for special promos, new services and professionals!
So far the coolest spot around the neighborhood!

We think stylist. So we know that only a stylist- exclusive brand that meets all your professional needs can help you reach your goals.

Go beyond the surface with the only salon system that rebuilds broken hair bonds.

Do not fake greate skin - make it. The proven, clean formulas target all skin concerns, all skin types and all signs of aging.
New Treatments
We love to share our best services
Swells hair and opens cuticle, the cool air closes it and traps treatment inside. It benefits with deeper color penetration and endurance. Perfect nourishment for dry and damaged hair.
Microcurrent is a low-level current that mimics the body's natural current and can provide both instant and cumulative anti-aging results.
Eyelash extensions are individual fibers — not a strip of lashes — that are glued, one by one or in small groups, onto your natural eyelashes to enhance the appearance of length and fullness.
Microdermabrasion is a procedure that exfoliates and removes the superficial layer of dry, dead skin cells.
Hair & Beauty Care
You'll be treated as wanna be
Experience wonderful and relaxation time with our steamer conditioner which make your hair shiny and healthy.
Enhancing natural lashes by attaching synthetic lash to natural lashes using semi-permanent adhesive.
We would like to offer you the best hair extension system and quality. We are specialist choosing and applying best…